Study for one year at the Hebrew University in Jerusalem. Learn about Judaism in Israel, and broaden your theological horizons.
Advanced Training Program
3 Months
Pastors and Teachers of Religion
Experience a continuing education in Jerusalem, Furthering your experience with interreligious and Christian-Jewish dialogue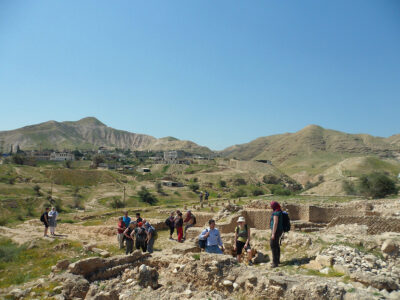 Seminarprogramm
1-10 Days
For Lecturers and Students of religious education
Experience the significance of Jewish traditions for Christianity in the context of a trip to Israel and/ or seminar with "Studium in Israel"
Studium in Israel in Jerusalem

Director of Studies
"Studium in Israel" is responsibly lead by a theological director of studies. Since March 2016, Pastor Dr. Melanie Mordhorst-Mayer has held this position. She is pastor of the "Evangelisch in Jerusalem Foundation" and thus also active as pastor of the German congregation in Jerusalem. As director of studies, she designs the accompanying theological program, cares for the students pastorally and organizationally, liaising with the Hebrew University. She offers supplemental tutorials, gives and organizes lectures, organizes and leads excursions and study days, and is the contact person for all participants of the program as well as for perspective students.
Pastoral resident (Sondervikariat)

The director of studies is supported by staff members who are sent to Jerusalem for one year at a time. As a rule, these are people who are doing a so-called Auslandsvikariat (foreign vicariate) of the EKD. A prerequisite for this is, among other things, a completed vicariate training and ordination. A good knowledge of the modern Hebrew language and familiarity with the "Studium in Israel" program is also helpful. Pastoral resident are academic assistants to the director of studies and accompany the students (e.g. with Talmud tutorials), at the same time they support the congregational work in the team of "Evangelisch in Jerusalem".
Interested in the position of the Pastoral resident?
Every year, Studium in Israel offers one position as Pastoral resident. If you are interested in accompanying our students and supporting the congregational work of "Evangelisch in Jerusalem" for one year, do not hesitate to contact the Director of Studies, Dr. Melanie Mordhorst-Mayer, and the Chairman, Prof. Dr. Alexander Deeg - ideally a year and a half before the planned start date.
The Team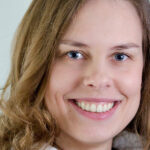 Pastor Dr. Melanie Mordhorst-Mayer
Pastor Dr. Melanie Mordhorst-Mayer has been Director of Studies in Israel since March 2016. She studied in Jerusalem in 2001/02, worked on her PhD in Jerusalem from 2008-2010, and received her PhD in 2011 with a thesis on medical ethical decision-making in Orthodox Judaism.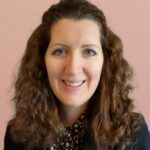 Pastor Christiane Bramkamp
Currently, Christiane Bramkamp is pastoral resident. She is a pastor of the Evangelical Church in the Rhineland and supports the students of the 46th year of Study in Israel. Christiane Bramkamp herself studied at the Hebrew University in Jerusalem in 2011/12.
The Study Center

The heart of "Studium in Israel" in Jerusalem is the study center. It is easily accessible in the Rechavia neighborhood in the west of Jerusalem. It offers two shared rooms with barrier-free bathrooms for students, a bright lecture/seminar room, a group study room, a cozy living room and a fully equipped kitchen. The focal point of the study center is the well-stocked and constantly growing library, which is freely accessible to all participants.
A large part of the program outside the Hebrew University (i.e. many lectures, tutorials, study days and block seminars) takes place in the study center. However, it is also used for individual studies, discussions, group meetings or social events of all kinds like movie nights.